From The Desk of The Hon. Jt. Secretary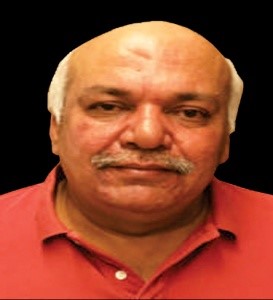 Dear Members,

I truly believe that a child can learn as much about life through a good game of sport as in a classroom.

Being an athlete demands discipline, dedication and perseverance, from an early age it teaches young enthusiasts about the importance of hardwork and discipline, it reveals to them the tenants of true sportmanship handed out with an equal measure of success and failure, which in turn builds their confidence and character.

I feel truly honoured to be elected as the Joint Secretary at the Juhu Vile Parle Gymkhana Club. As a proud member of this esteemed establishment since 1984, I have enjoyed many a bout of badminton and snooker. Breaking a sweat on the courts a minimum of five days a week, has culminated into lasting friendships off the courts. My daily exercise now comes in the form of swimming and I thoroughly enjoy it. As a lover of all sports I wish to channel my passion into bringing constructive changes and transparency to all the faculties under my purview and work closely with all departments to revive them with state of the art infrastructure and professional coaching staff.

My wish is to bring more kids to the courts and away from their digital devices, to enthuse and excite the current generation into taking up a sport and provide for them a foundation to train at par with international standards enabling them to compete on both the national and international stages.

Lastly, I hope to highlight the competitive spirit of both the young and old through 'COC' – Champion of Champions, where all sporting departments form teams and compete in various events. This event has been absent for the past two years, but I propose to bring it back with much fanfare during my term.


Jayesh Motasha
Hon Joint Secretary